5 must-have apps for IPhone and IPad when traveling with kids
Kind of article:
User articles
Let's face it, kids at the age of 4-7 could rack any trip. (Unless, of course, you are going to Disneyland). They are not particularly interested in sightseeing, long walks could easily irritate them and architecture is yet not in the sphere of their interests. However, as a loving parent you could easily make the journey easy for the kids and adults altogether. Here is the list of 5 apps that would ease you trip and make it an unforgettable experience. So here we go: 
1. Little Blue Dragon App — Download
This app has everything a kid needs. A digital Augmented Reality pet that is by your child's side at any needed time. Little Blue Dragon appears just with a tap on the screen and is ready to play. The dragon will gladly go through the whole morning hygiene routine with the child and go to bed with your child accompanied by the sound of a beautiful lullaby. The lullaby itself is also available online, so you could play it during bedtime apart from the app. But that's not all the app has to offer. Also, there is a coloring book with Augmented Reality, a collection of stories that engage your child into a magical world, offering your child to complete various tasks which train your kids memory, reflexes, logical thinking and many more. If tired form the adult world, kids could go through the portal and walk around the different magical world with the Little Blue Dragon and his friends. For my daughter it is very important to have a little friend by her side while on the road so she gladly places Little Blue Dragon on chairs in cafes or sets in trains or in the car. Try it, I am sure that your child will also appreciate a little digital friend.
Kids will be more involved in the journey once you let them become a part of the process. Suggest that they make memories of the trip with you. While traveling we take a lot of pictures and record videos to have all the joyful moments remembered. My daughter loves recording and editing videos. I support her on this one all the way, so she has two apps on her pad. Depending on the effects she wants to have in the final version of the video, she chooses one of them. Both: StopMotion and IMovie are easy to use but I suggest downloading them in advance and practice using them with your kids, so while traveling you will not lose time getting acquainted with the app, but record the videos to document the great memories.
Technology comes in really handy when traveling with kids, it's not a secret for nowadays parents. However staring at gadget screens all the time is not healthy for children. And there is an app for limiting time screen. It's called OurPact. This app lets parents set the time limits for use and what applications you kid could use automatically eliminating fussing and fighting due to your child's unwillingness to turn off the tab or phone. Once the time is up the technology becomes simply unusable. On top of that, the application has a GPS feature which lets you track your precious kid should he or she wonder off with the phone or the tab.
4. Booking.com app — Download
If you are traveling on a budget and don't plan to book rooms in a fancy hotel, take a note of this app. It is a platform where any traveler could easily find a place to stay in any town or city of any country in the world. All you have to do is type in the destination point and the time-period you plan to spend in the city. No preliminary payments are required for the booking. Travelers are offered to pay via card or with cash at their own convenience. Also, the owners of the place send you detailed instructions on how to enter the building with no obstacles in case you arrive in the middle of the night, which is really convenient and doesn't make you depend on anyone.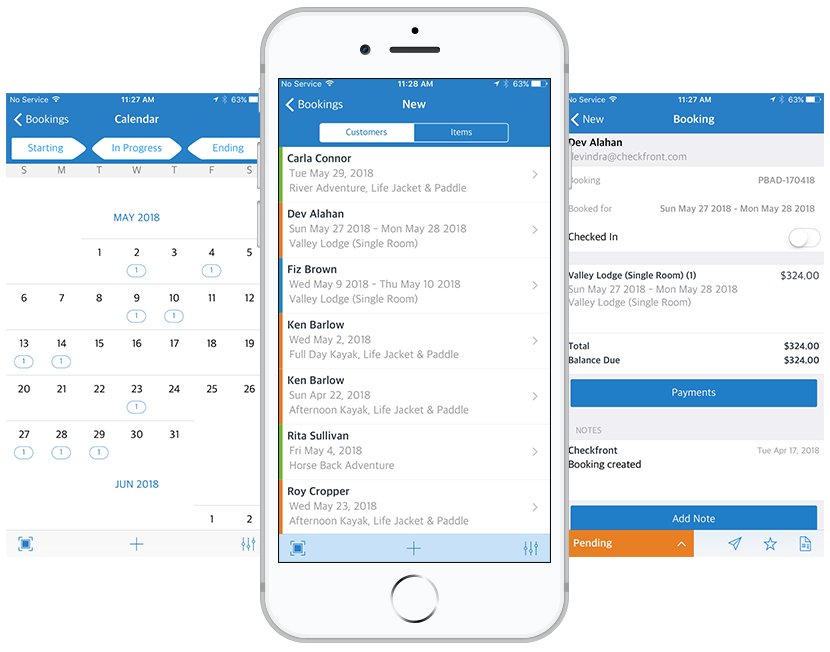 5. Tripadvisor app — Download
Now that the residence is taken care of, it's time to take care of the traveling route. This site offers anything and everything, starting from caves and castles and topping it off with the best places to try the local cuisine. Fancy restaurants is not always the best option for travelers with the kids, but the source is rich in various locations that could be exciting for children. My 6 y/o daughter Erika is crazy about animals, so in every city stopping by a cat-café is a MUST for us. Tripadviser.com will let you know where to go looking for unforgettable memories for grown-ups and children.
To sum it up, we all know that planning a trip with kids could be a real pain in the back. Don't be afraid to turn to technology in the process. Also, don't get upset, if not everything goes according to the plan. Just relax and enjoy the adventure with your children)))